...let each IDEA become an OPPORTUNITY...
AvantDG is an agency - founded in 2004 - who provides comprehensive solutions focusing on Creative, Branding and Marketing.
our services
AvantDG is said to be an trustworthy, prestigious company providing hi-end products with a group of innovatively creative, professional, and enthusiastic experts in whom you can trust to expect a specific, modern style.
BRANDING
Branding Strategy
Logo Creative
Brand Identity Develop
DESIGN & CREATIVE
Graphic Design
Printing Services
Video & Animation
DIGITAL MARKETING
Social Media Content
Display Ads & Email Marketing
Website & Landing Page
EVENT & ACTIVATION
Idea & Planning
Production & Setup
Event Management
AvantCLICK is one of the most active AvantDG's division. With more than 15 year experience in field of Branding, Advertising and PR, AvantCLICK provides comprehensive and complete solutions in digital platforms.

During 4.0-revolution, Digital Marketing has become a powerful, economical and effective Marketing & Advertising solution ever. In digital platforms, especially social networks, there is no distance of opportunities between large and small businesses. The game becomes fair, the chance of destruction is open to everyone... So the ability to grab chances will be the only deterrent for any brand!

And ... if you were not there, it means you will cede that position to someone else.
recent projects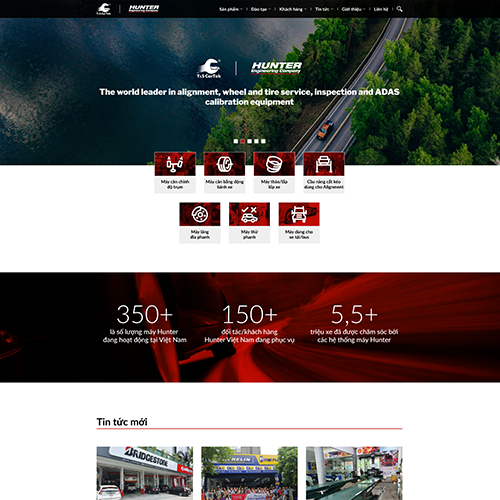 Hunter Engineering Vietnam
#WebDesign #AppDesign
- Website & Mobile App UI/UX analyst
- Website Interface Design
- Mobile App Interface Design
PVI AM
#Branding #CorporateIdentity
- Logo & Branding Adaptation
- Corporate Identity Design
- Website Design
K+ | AFC
#Event #Idea #Design
- Visual Concept Idea
- Event plan
- Graphics Develop
more about AvantDG





Character A starts the Latin alphabet
AvantDG always be the pioneer in creating ideas



A is first symbol that human pronounce
AvantDG always be passionate about becoming client's first choice



Character A appears the most in all Latin languages
AvantDG always serves its customers as a trusted ally



That's why we choose character A as our image
and AvantDG will not-stop exerting efforts to become an A character for our customers!






Hanoi Office
#9, Block D2B, Lane 26, Van Phuc Str., Lieu Giai Ward, Ba Dinh Dist., Hanoi
Tel: +84 24 3944 6332
HCMC Office
7th Flr., HALO Bld., 92D Nguyen Huu Canh Str., Binh Thanh Dist., HCMC
Tel: +84 28 3846 9979